A rack mounting kit is available for SQ-5 through your dealer or local distributor. (part no: SQ-5-RK19)
The dimensions of the rack ears for the SQ-5 are 53.00mm x 532.60mm x 50.10mm.

The SQ5 sits 140mm/5.5" above the rack case rails.

Variable speed fans are used to draw air from bottom of the unit via the side and air vents are located on the front and top rear of the unit, these require adequate ventilation and should not be obstructed when the desk is mounted and in use.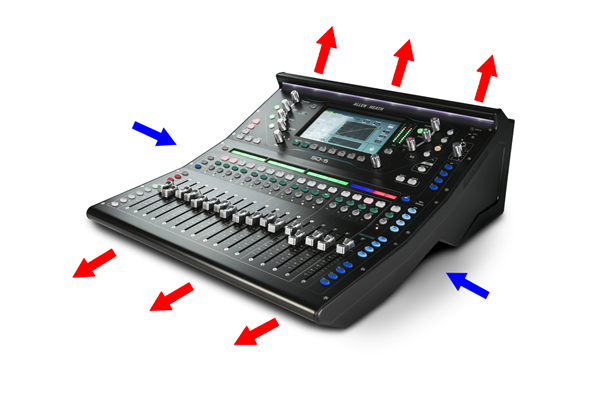 Please refer to the fitting note supplied with the kit for fitting instructions.