Waves Live can be used in conjunction with any DAW or audio interface for Virtual Soundcheck such as Dante or USB, when a Waves card is being used in the I/O Port of the SQ.
The Waves card is compatible with Waves Soundgrid and/or Soundgrid Studio with a licenced key.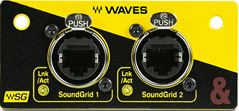 The following method demonstrates how to use the Waves card when connected to Soundgrid Studio and a DAW for a virtual soundcheck on the SQ.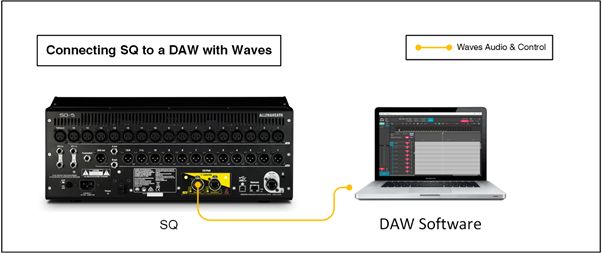 In this scenario, Tracks Live is the DAW being used on a Mac OS.
Begin by starting a Tracks Live session with the multitrack you want to use for your virtual soundcheck.
In Soundgrid Studio, you need to set your hardware and software I/O devices. In this case the hardware device is the Waves for SQ module and the software device is your computer running Tracks Live.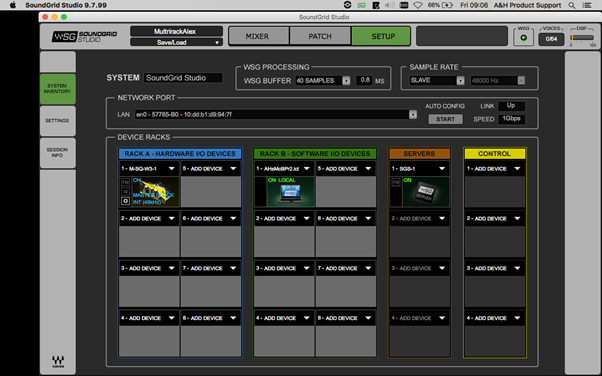 It is important to make sure at this point that the sample rate in Soundgrid Studio is the same as the sample rate of the SQ. You also need to make sure on the SQ, that in Set Up --> Audio, that the Control Network Bridge is turned 'Off' as this could interrupt the audio being streamed in this configuration.
*When enabled, Waves SoundGrid may attempt to pass audio through the Control Network Bridge. This is not supported and can disrupt audio on devices on the Waves SoundGrid network.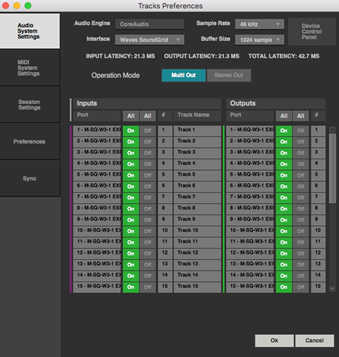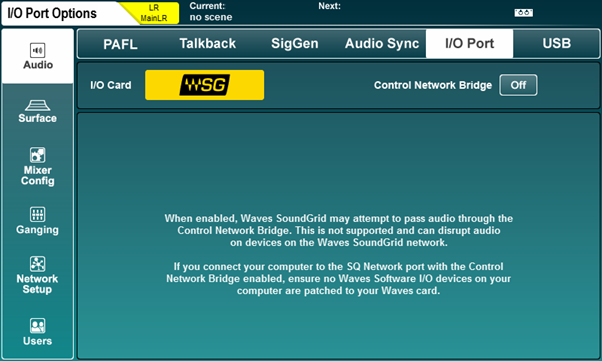 As Tracks Live is sending audio from the multitracks through Waves Soundgrid, the inputs on the SQ need to be patched from the I/O Port that has the Waves card in. This will allow you to receive signal from the multitracks to the assigned input channels on the desk.