What is a Virtual Soundcheck?
A virtual soundcheck is when you use a previous recording of the band/artist that you are going to be engineering the gig for. This allows you to soundcheck for the acoustics/set-up of each venue without the band being required on stage. Doing a virtual soundcheck allows you to adjust any levels and parameters required ready for the live show with the band.
Virtual sound checking on the SQ can be done with any DAW that supports ASIO or core audio. These include:
Pro Tools

Logic X

*MacOS only

Reaper

Cubase

Ableton

Tracks Live (up to Mac OS Catalina)
When using a DAW on MacOS, you won't need to use an Audio Driver as the SQ is Core Audio Driver compliant. If after doing your virtual soundcheck you want to run any OS sound such as iTunes or Spotify as venue playback for example, you may need to adjust your audio MacOS settings, so that the SQ is set as the output audio device.
Whilst using a Windows PC, you will need to download the ASIO/WDM Driver. You can download this here: https://www.allen-heath.com/key-series/sq/sq-software/?download=59400
If you have imported multitrack stems into a DAW such as Logic X, you may find that you need to change the output routing of the DAW. By default, most DAWS have all the inputs routed to the master LR track. You will need to change the output routing of the DAW to be the in the DAW Preferences.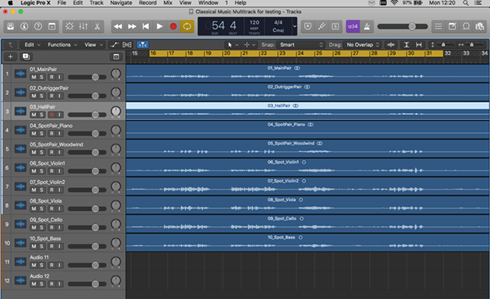 On the I/O Page of the SQ, you need to assign the input channels to the USB B. You will then receive audio signal from the DAW to the input channels of the SQ.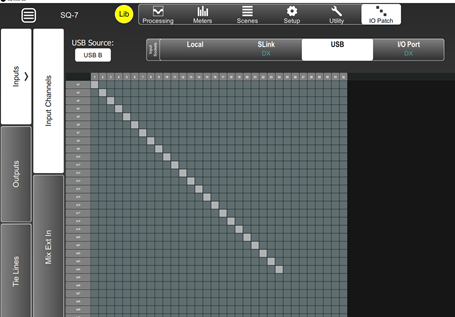 Another method of virtual sound checking with the SQ is by using Waves or Dante. For more information on how to do this, please see the related Knowledgebase articles.