Many users wish to add 'On Air' lights to their broadcast setup.
The following circuit and 15 way pinout is from the user manual.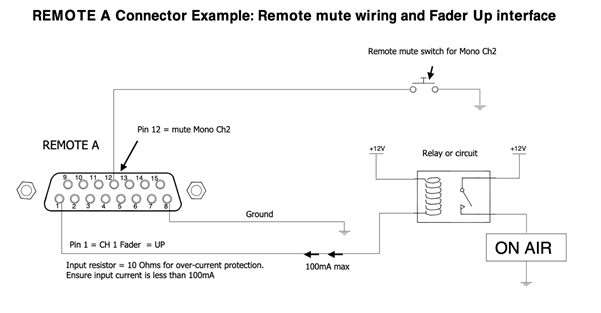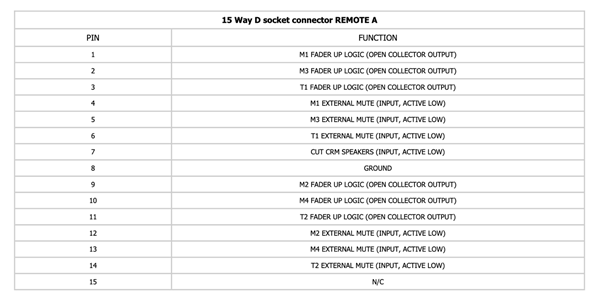 The pins for the fader up logic (1,2,3,9,10,11) can all be joined together so that the 'On Air' light comes on if any live mic channel is active.
In individual or combined connections, it is important to check that the current is limited to below 100mA.
If the 'On Air' light is an LED then it may be able to be driven directly with the addition of a current limiting resistor. If more current is required then a relay, as shown above, can be used.