If you don't see your mixer in the Choose Unit list of one of our apps in iOS,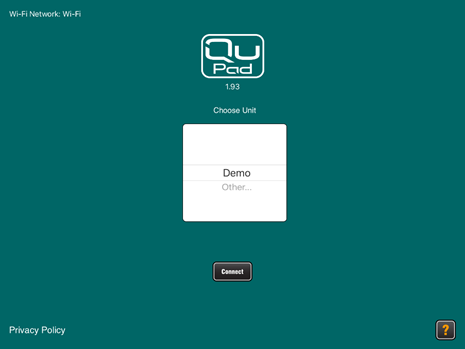 or when you enter the IP address or Hostname using the Other option you get a Connection Failed message,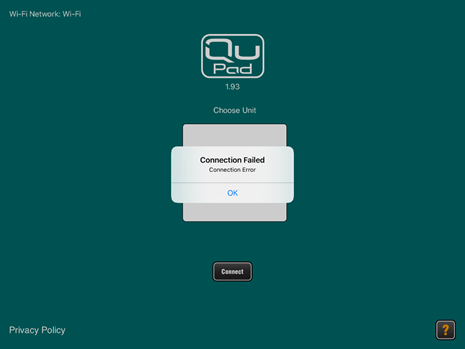 you may need to give the app permission to access devices on the Local Network in the iOS settings.
Go to Settings > Privacy > Local Network and enable all apps that need to communicate with devices on the local network.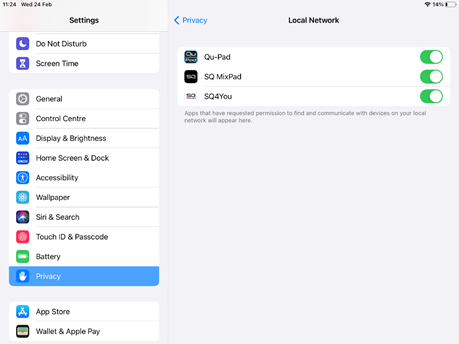 You should now see the mixer in the Choose Unit list and can connect successfully.