Many Allen & Heath products can have their buses linked so as to expand input/output capability.
We call this Sys-Link™ and it requires the purchase and fitting of special PCBs to each mixer.

The signals are presented on Dsub connectors on the rear of the mixers and linked with regular computer type cables.
When linked, all the buses of one mixer (slave) are connected directly to the corresponding buses on the second (master) mixer.
Different models can be linked. An example is a Wizard 14 linked to a GL2800.
The Wizard auxes 1-6 are linked to the GL2800 auxes 1-6.
The Wizard groups 1-4 are linked to the GL2800 groups 1-4.
The Wizard LR are linked to the GL LR.
The PFL/AFL signals and control are also linked - if you select PFL on a Wizard channel, you hear it on the GL headphones and see it on the GL master meters.
ML4000 and ML5000 are not Sys-Link™ compatible.
The external bus connections on these two models are only for ML Sidecar.
Apart from having different operating levels from Sys-Link, the ML4/5 connections are separate for Audio and logic.
It is the separate logic control for PAFL and mute groups that is the main thing preventing connection to Sys-Link™.
ML3000 is Sys-Link™ compatible and is not sidecar compatible.
System link fitting and application notes are available on the relevant product pages.
Contact you dealer or local Allen&Heath distributor for more information on Sys-Link™ compatibility and to order parts.
Sys-Link™ Compatibility Chart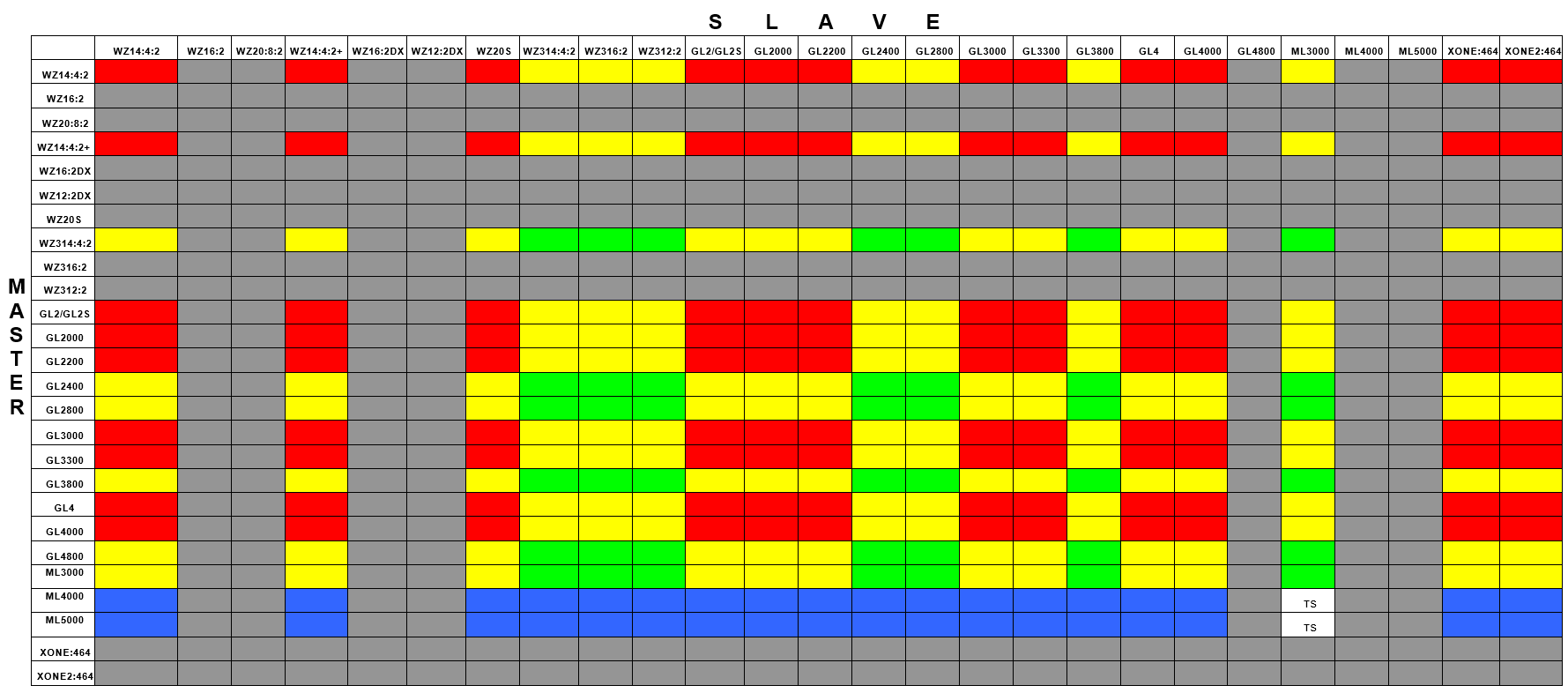 Each mixer requires its own distinct Sys-Link option card.